CCC offers full Engineering and Design services
Detailed Engineering
CCC offers full Engineering and Design services covering the following:
Process Engineering (Oil & Gas Upstream Plants)
Pipelines
Mechanical Equipment (Static, Rotating, Heat Exchangers, etc.) Design and Selection
Piping Design and Modeling
Electrical
Instrumentation and Controls
Telecommunications
Buildings
Civil and Structural Works
Water Treatment and Networks
Sewage Treatment and Networks
CCC's engineering offices in Abu Dhabi, U.A.E., includes a permanent core staff of about 350 qualified and experienced professionals, capable of providing over 700,000 engineering man-hours per year. Additional engineering and drafting man-hours can be mobilized quickly to cater for increases in workload.
CCC uses an array of CAD/CAE Design software packages that enables it to deliver designs of high quality to clients. The design software packages are also tightly integrated between the various engineering disciplines. Software in use include HYSYS, HTRI, PDS, MARIAN, SmartPlant 3D, INtools, CAESAR II, ETAP, STAAD Pro, etc.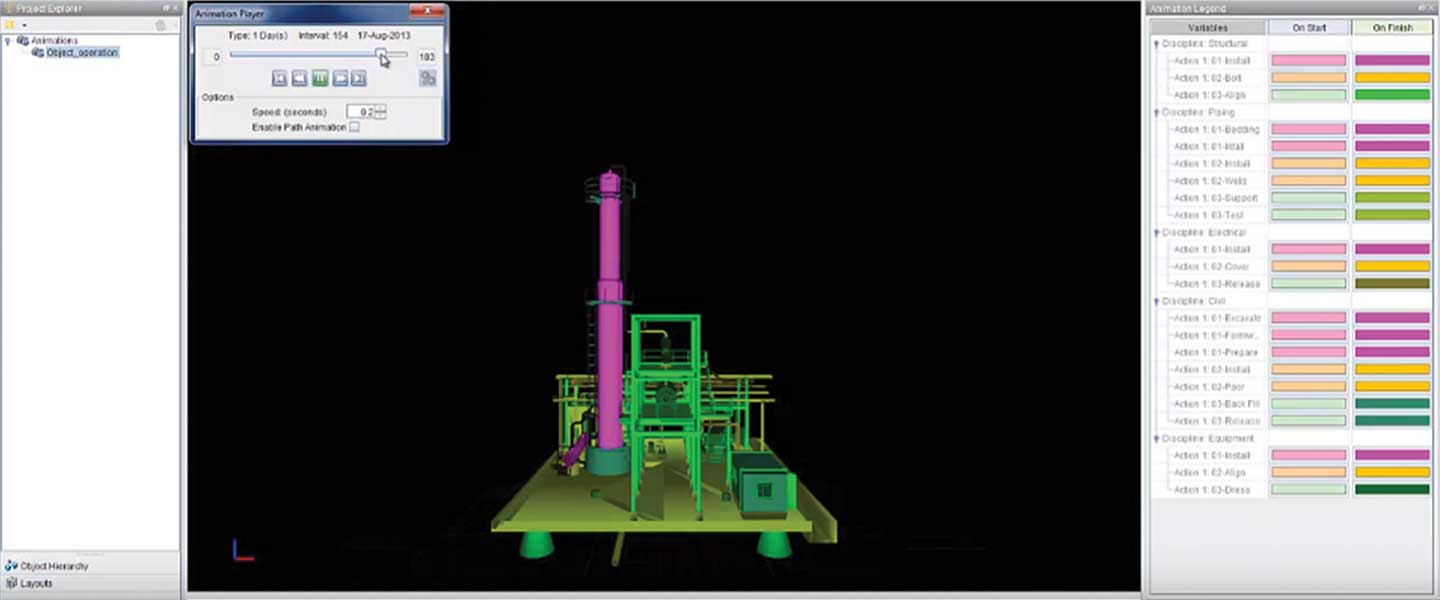 CCC is continuously engaged in research and development to enhance quality and productivity during the engineering, procurement and construction phases of projects. Areas of R&D include development of in-house software and new workflows, as well as acquiring and implementing the latest design technology available for EPC projects such as laser scanning of existing facilities for revamp projects, and plant lifecycle data standardization (ISO-15926). CCC in-house software cover specialized requirements as well as gaps between commercially available software.
CCC has established a strong and reliable communications backbone that enables multi-location engineering and procurement collaboration activities, and facilitates optimal and timely exchange of information with job sites and client's offices.
CCC goal is to always deliver on time, meeting or exceeding the quality and safety requirements of our Clients/Partners.
CCC Overall Annual Engineering Capacity (hours)
| | |
| --- | --- |
| Target | 990,000 - 1,260,000 |