CCC Collects Multiple Awards at MEED Project Awards
DECEMBER 18, 2020
December 19, 2020 – Consolidated Contractors Company (CCC), won several awards at the MEED Project Awards, in a ceremony held in Dubai on December 16th 2020. The awards celebrate the GCC's dynamic projects industry and recognizes the best projects in demonstrating excellence across architecture, construction and engineering.
The 2020 edition of the awards received over 130 entries from leading organisations, project owners, contractors and consultants. 25 organizations from UAE, Saudi Arabia, Kuwait, Bahrain, and Oman were commended for their achievements across 19 unique categories for delivering outstanding projects, reiterating the efforts that the entire GCC is taking to develop infrastructure that is strategically vital to the growth of the region.
CCC was named the winner of one GCC award and three National awards:
Innovation Medal 2020

3D Printed Single Family House for the Saudi Arabian Ministry of Housing, Saudi Arabia
Innovation Medal – Saudi Arabia

3D Printed Single Family House under the Building Technology Stimulus Initiative for the Saudi Arabian Ministry of Housing
Innovation Medal – UAE

Empowering EMAAR's Opera Grand Tower Project with Innovative IoT Technology to improve Safety and Productivity
Sustainability Medal – UAE

Off-Grid Portable Cabin (Accommodation and Office Units).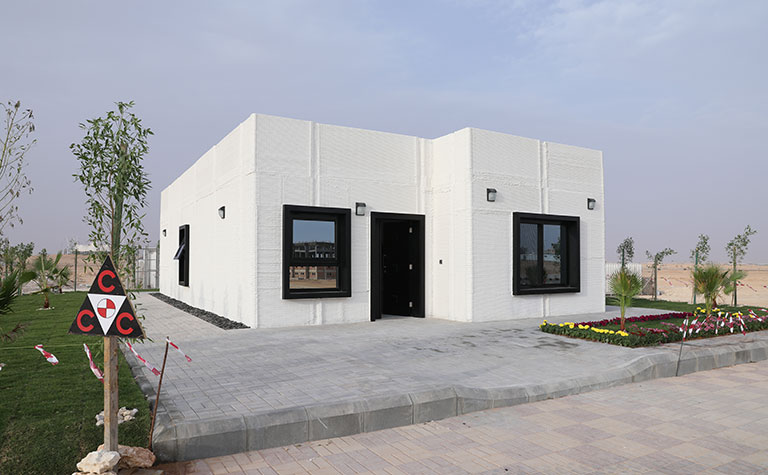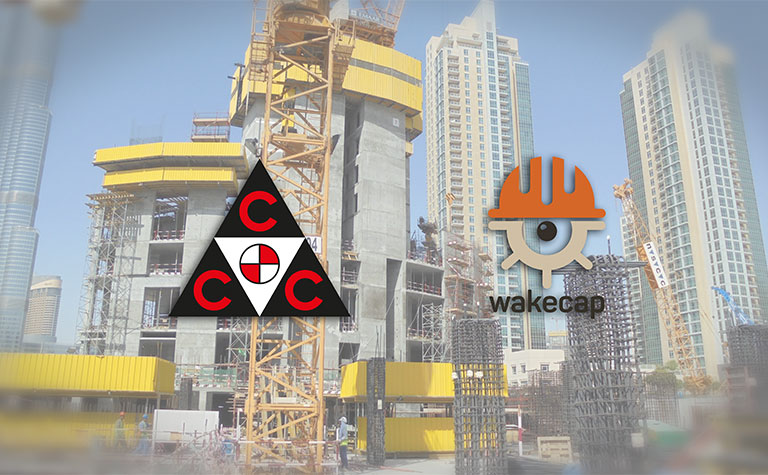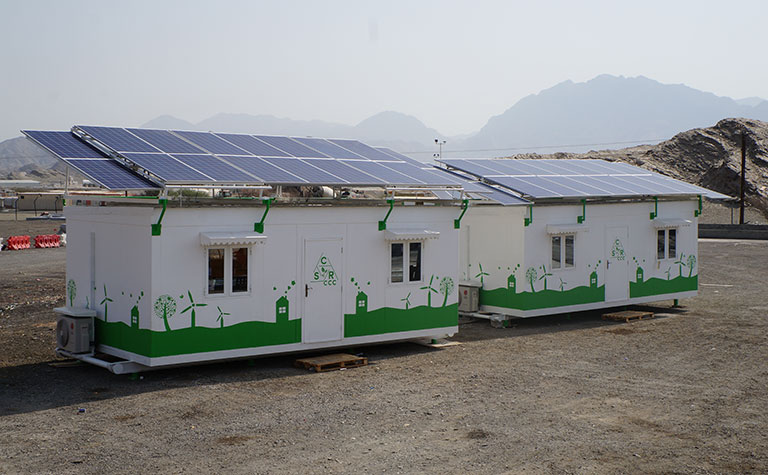 CCC completed the 3D printed house under the Building Technology Stimulus Initiative of the Ministry of Housing in Saudi Arabia. This first livable 3D printed house prototype stands as a striking example of CCC's drive for the early adoption of innovative methods evolving away from conventional construction.
CCC implemented Internet of Things (IoT) technology applications at EMAAR's Opera Grand Tower project in the UAE. The adoption of devices and sensors brought real-time information into construction processes and improved efficiency and safety standards.
Regarding the Sustainability Medal, CCC's "Off-Grid Portable Cabin" has received much acclaim. acclaim. The 100% solar powered off-grid mobile cabin was developed to operate accommodation and office units for CCC workforce in the UAE. This energy self-sufficient mobile cabin is an innovative off-grid solution and just the first step of CCC's strategy on renewable energy and battery technologies.
In congratulating the winners MEED Editorial Director Richard Thompson stated:
"The world is changing, and the key success factors of future projects will be different to those of the past. The drive to limit the effects of climate change will see increasing focus on decarbonisation and energy efficiency […]. The winners of the MEED Project Awards 2020 shine a spotlight on the projects that are at the cutting edge of this change.
The MEED Project Awards celebrate the greatest achievements of the GCC projects industry, and promote innovation and best practice in project delivery. Even amid the Covid-19 pandemic and through challenging economic conditions, this year's entries were of the highest calibre we have seen in the ten years of these awards".
In his recent message CCC Chairman, Samer Khoury mentioned: "CCC is concentrating on innovation, sustainability and recycling in construction."
CCC's focus on innovation and sustainability through a strategy of business growth delivers positive environmental and societal outcomes and also contributes directly to CCC's revenue. This recognition at the prestigious MEED Project Awards is an honor and reflects CCC's commitment to steering towards a more innovative and sustainable future.
About CCC
Founded in 1952, Consolidated Contractors Company is a globally diversified company specializing in Engineering and Construction.  In the past 70 years, CCC has executed some of the world's largest and most complex construction projects. CCC consistently ranks in the top contractors both in the Middle East and in the world in the annual 'Engineering News-Record (ENR) Top 250 International Contractors Survey'.
CCC has been actively striving to achieve optimum utilization of local materials and local industries, introduce new innovative technologies, as well as collaborating with various authorities in localizing its worldwide expertise in the engineering and construction fields in Qatar.
CCC has built a reputation as one of the most reliable construction companies, by delivering many projects in various sectors with unparalleled professionalism and strong commitment to every project.