The Mall of Oman, has been awarded the LEED Platinum Certification
MAY 25, 2022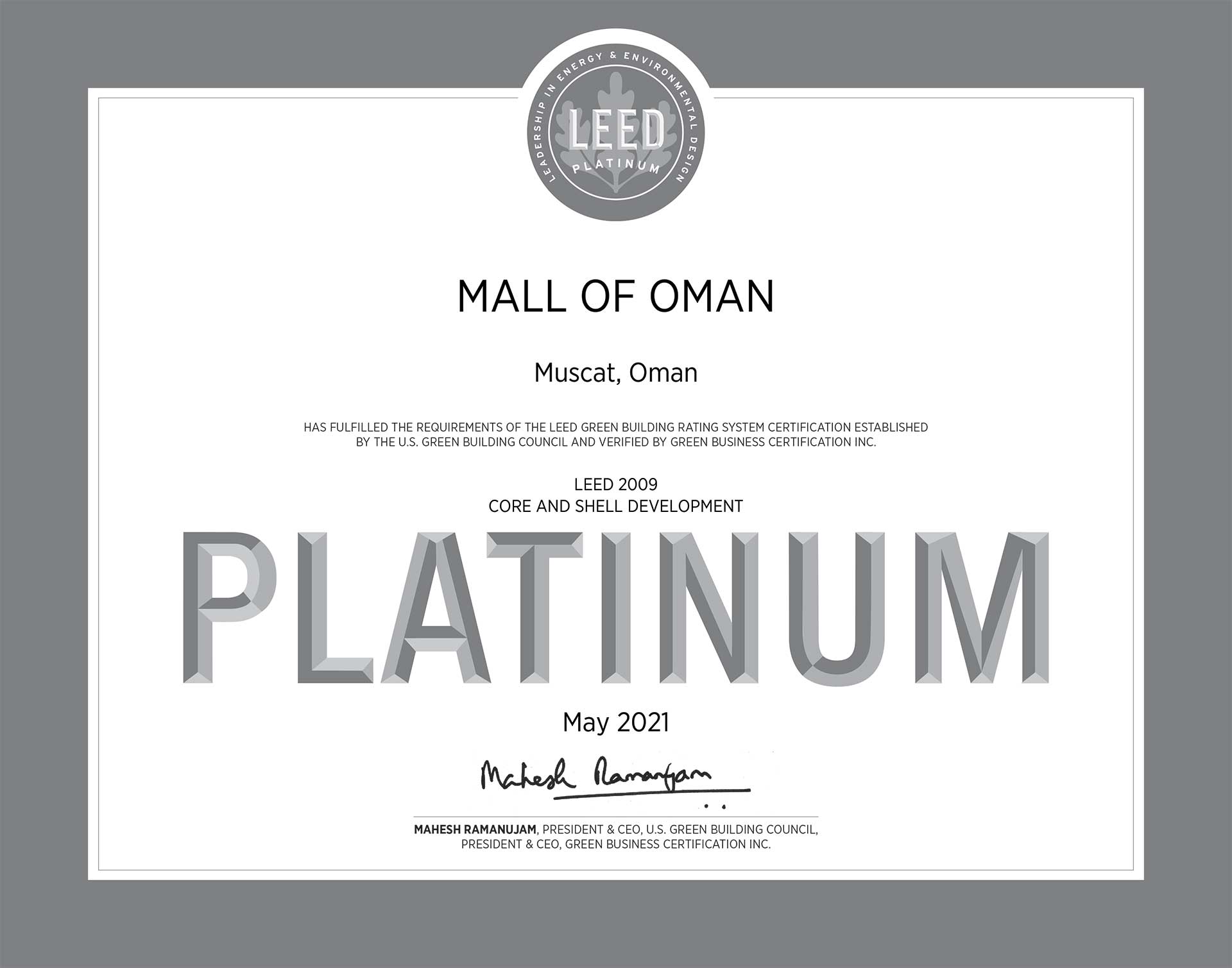 LEED certification identifies Mall of Oman as a showcase example of sustainability and demonstrates your leadership in transforming the building industry
The joint venture (JV) of Consolidated Contractors Company (CCC) and Shapoorji Pallonji Middle East's Mall of Oman Project was awarded the Leadership in Energy and Environmental Design (LEED) Platinum certification in May 2022. The Mall of Oman project achieved a platinum certification under the LEED 2009 Core and Shell Development rating system with a total of 81 points.
The Mall of Oman was built using low environmental impact construction materials, approximately 22.95% of the materials used in the construction were recycled-content products (the product was manufactured with recycled materials either collected from a recycling program or from waste recovered during the manufacturing process) and over 42.99% of the used materials were locally sourced. More than 82.5% of construction waste was diverted from landfill. The project achieved energy savings of 28.59% and a water-saving of 49% from the LEED design baseline. Social benefits include the creation of approximately 3,500 jobs as well as improved access to activities that support health and well-being.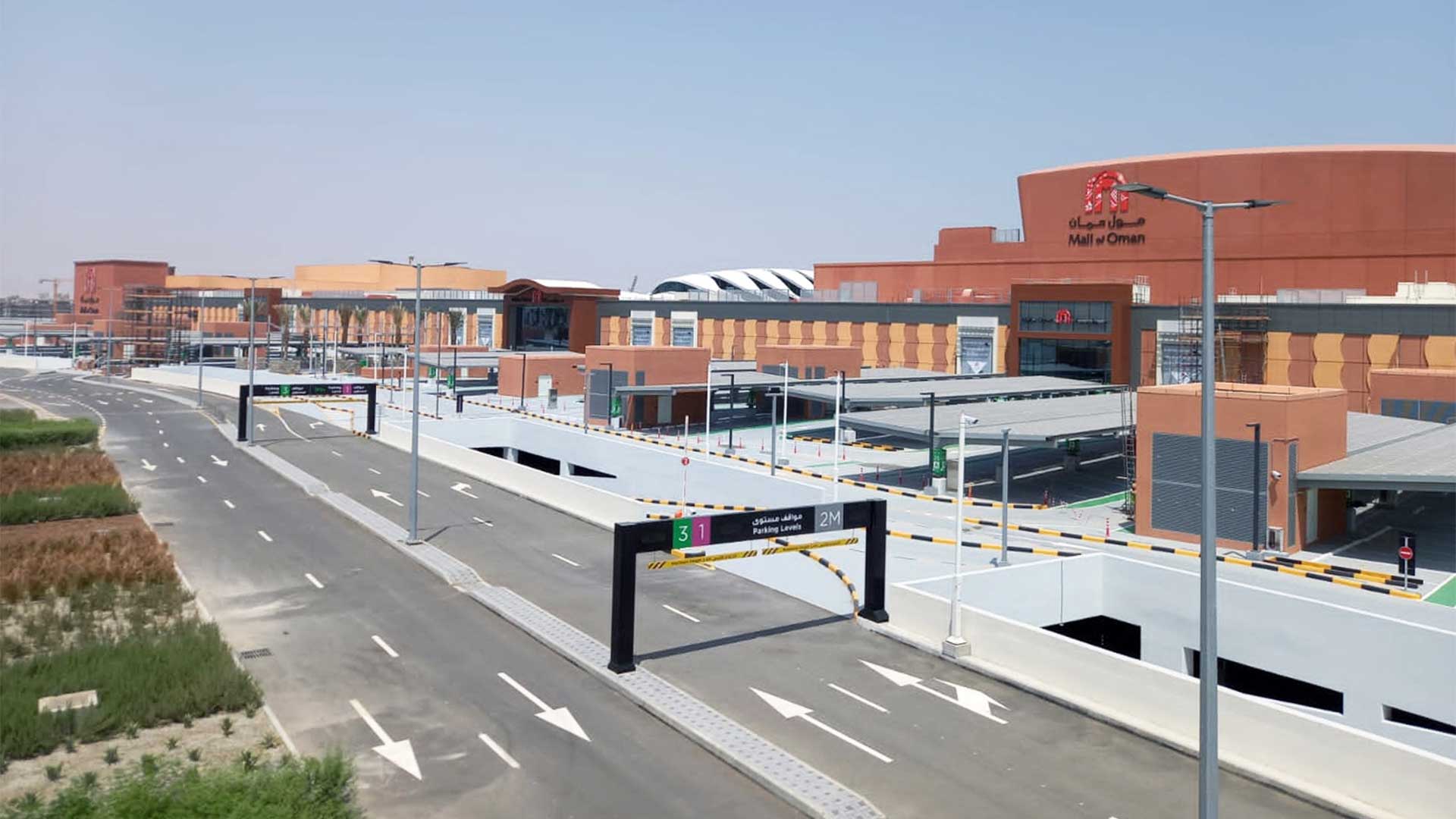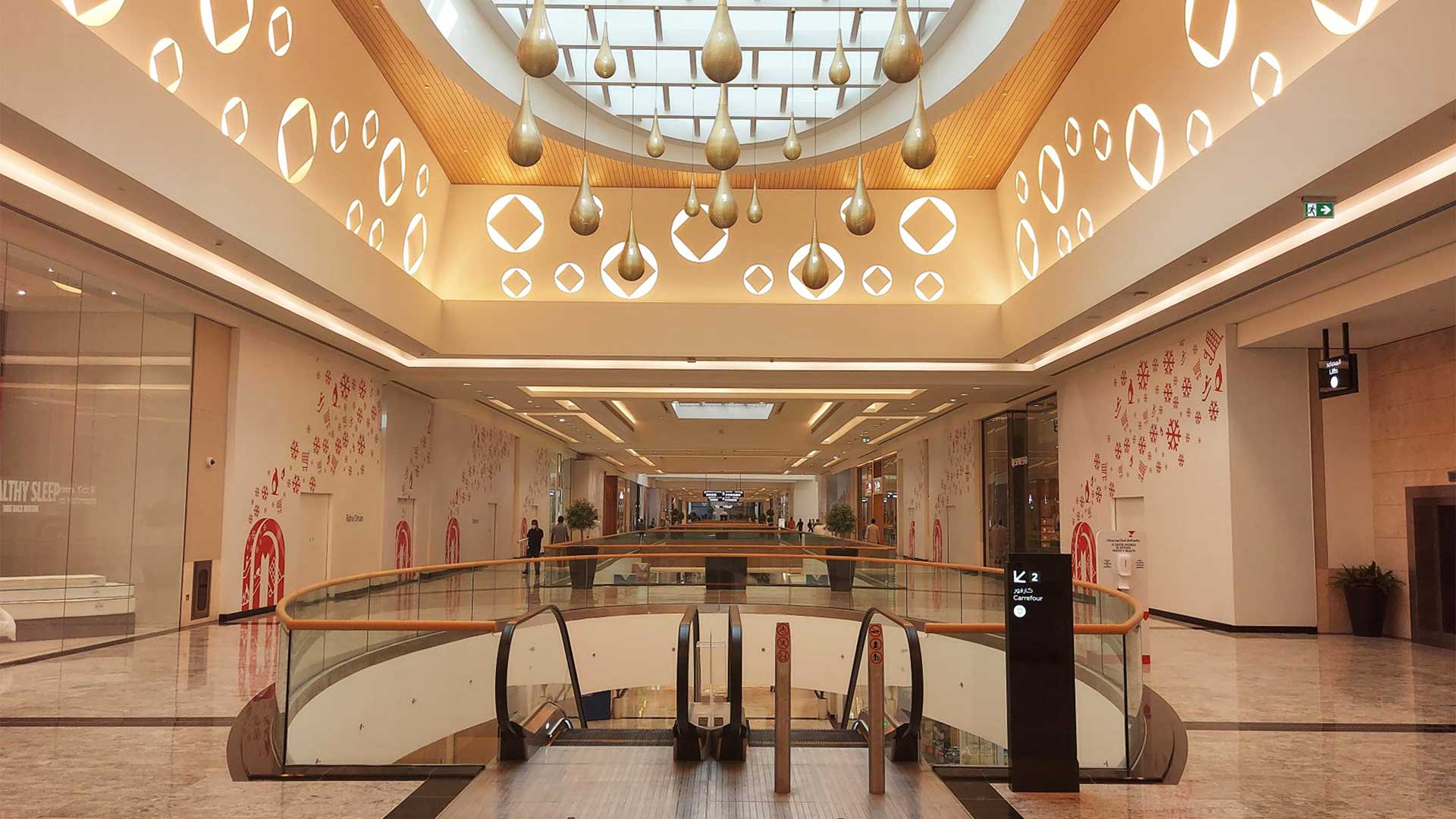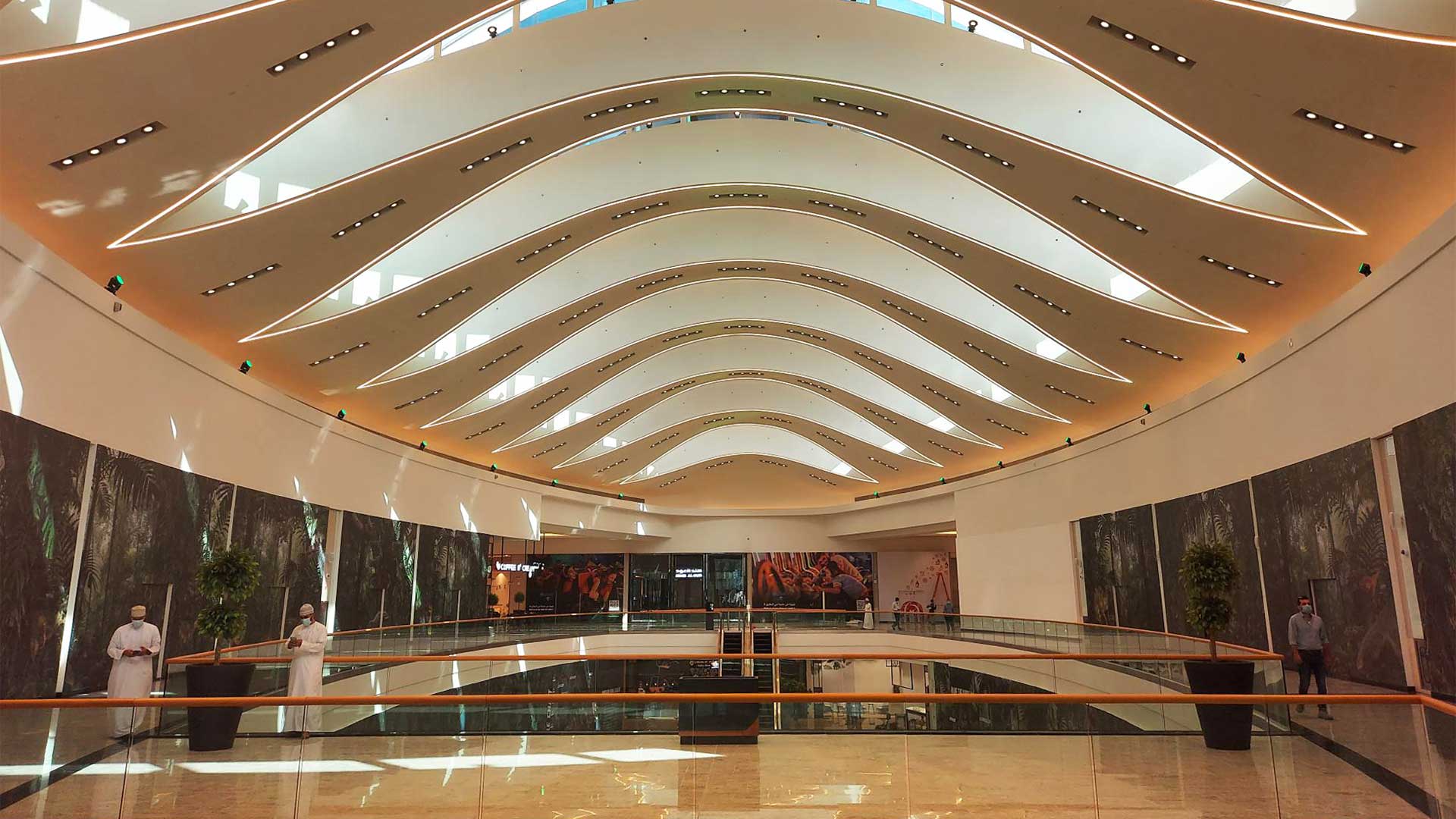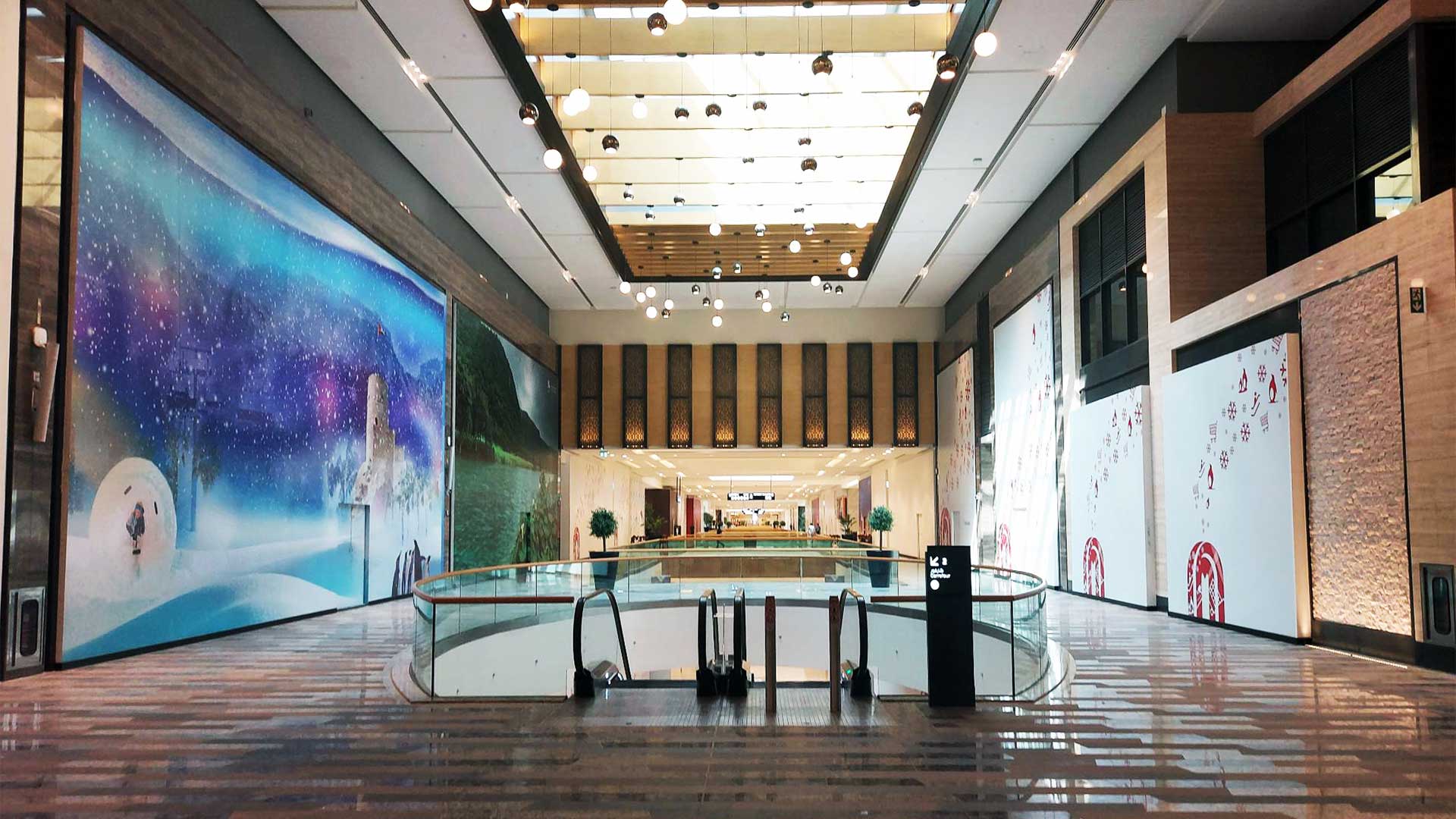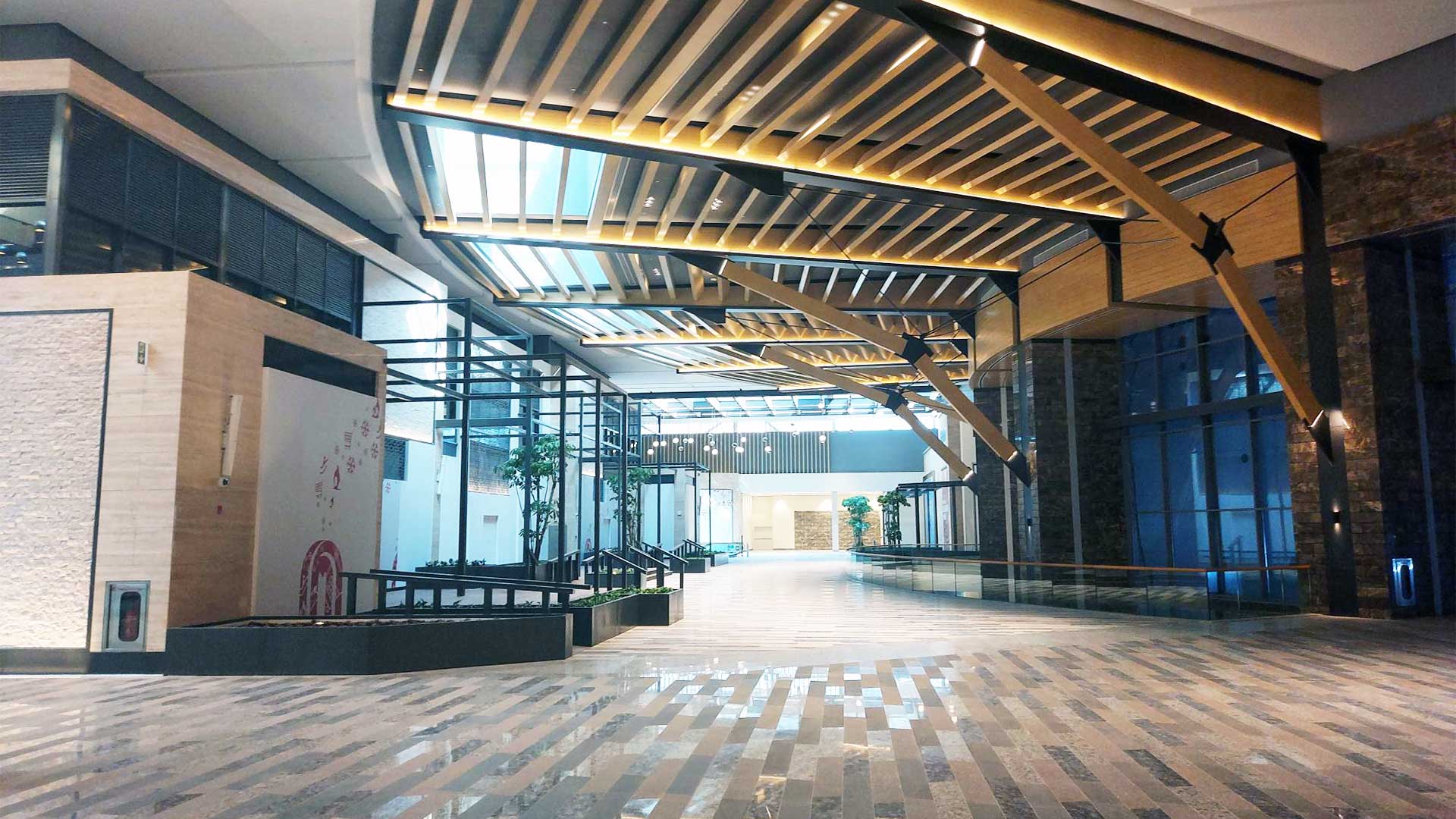 The Mall of Oman project was fully developed in building information modeling (BIM), which resulted in the leveraging of BIM through the design and construction phases. In line with the Mall of Oman project sustainability goals and throughout the development of the eco-friendly integrated payment platform, the process of progress collection, verification and reporting changed from the traditional process to a paperless workflow. Additionally, the BIM models assisted in reducing material waste by providing accurate quantities and predictions at early stages.
The Mall of Oman is the largest building in Oman and the country's first major retail project to obtain this significant accreditation. Additionally, the Mall of Oman was named the Sustainable Project of the Year at the Construction Innovation Awards 2021 held on 29 September 2021 in Dubai, U.A.E.
The Mall of Oman project enhances Majed Al Futaim (MAF)'s reputation as a leader in sustainable retail development in the region. We are proud of all the construction team who maintained the standards throughout the construction process and helped us achieve this outstanding LEED certificate in addition to our construction sustainability goals
About CCC
Founded in 1952, Consolidated Contractors Company is a globally diversified company specializing in Engineering and Construction.  In the past 70 years, CCC has executed some of the world's largest and most complex construction projects. CCC consistently ranks in the top contractors both in the Middle East and in the world in the annual 'Engineering News-Record (ENR) Top 250 International Contractors Survey'.
CCC has been actively striving to achieve optimum utilization of local materials and local industries, introduce new innovative technologies, as well as collaborating with various authorities in localizing its worldwide expertise in the engineering and construction fields in Qatar.
CCC has built a reputation as one of the most reliable construction companies, by delivering many projects in various sectors with unparalleled professionalism and strong commitment to every project.